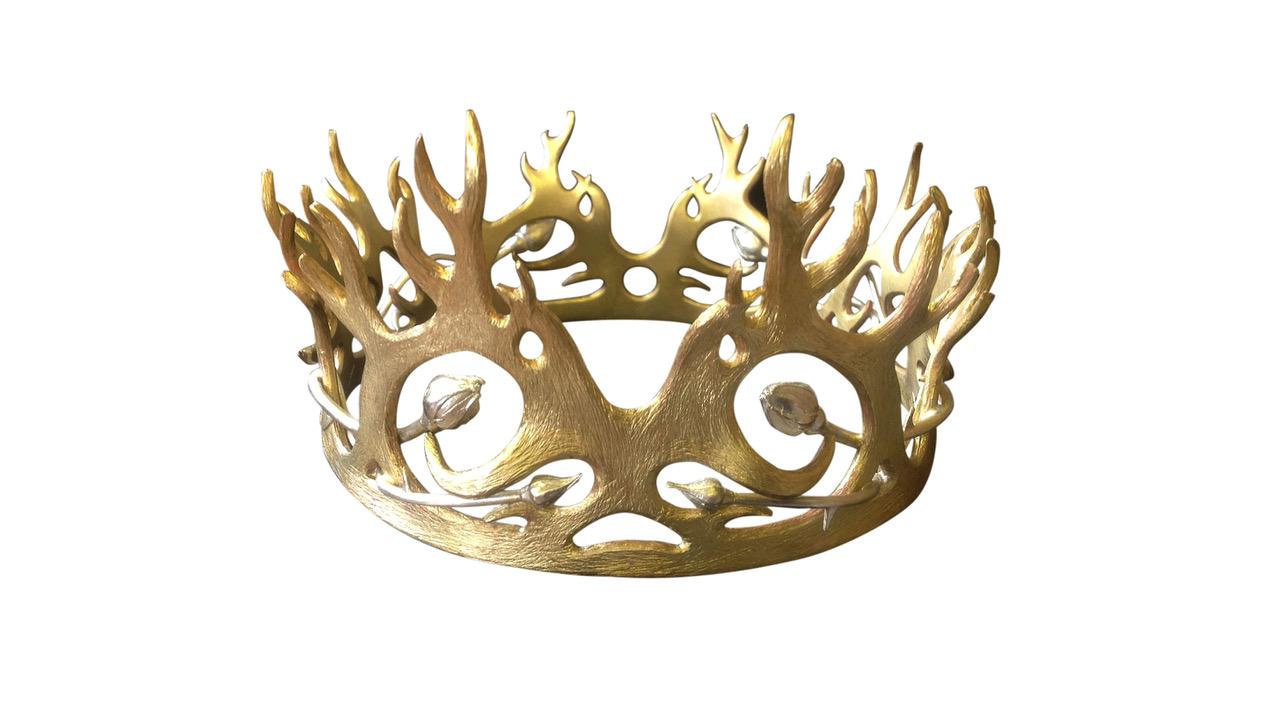 Joffery Baratheons' Crown
Margaery Tyrell and Joffery Baratheons' wedding in series 4/ episode 2, was an extravagant opulent affair. We were absolutely delighted to be commissioned to make the crowns for the new King and Queen of the seven Kingdoms.
Antler shapes were hand cut from 5mm sheet brass, then filed, shaped and textured. Joffery's crown was made in four sections and soldered together. Silver buds were cast from real rose buds and intertwined with through the brass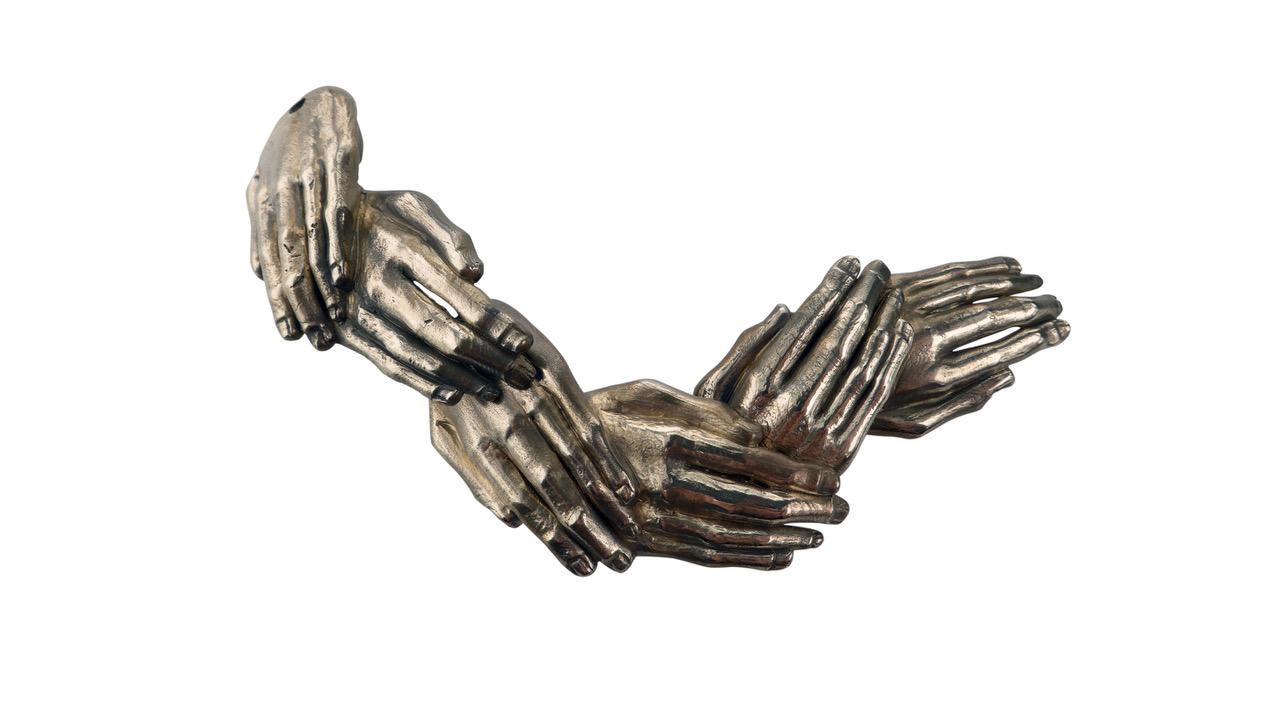 The Hand of the King
One of the opening scenes of GOT series 1 has Lord Arryn body laid out in state; he wears a Chain of Office for 'The Hand of the King' around his neck.
A half metre long bronze chain of interlocking hands, this piece weighs over 200g of solid brass. Constructed by a combination of CAD, hand carving, casting and riveting. Knowing the plot line from the books, we would expect to see this chain appear in a future series