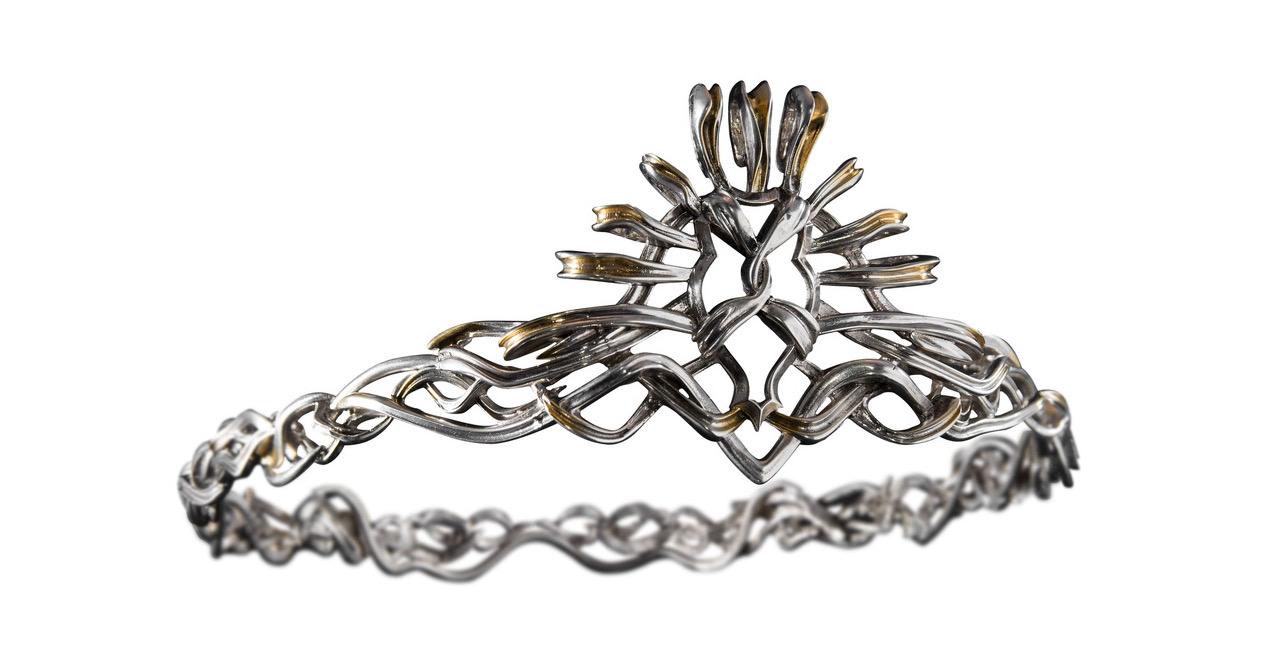 Cersei's Crown
A dramatic ending to series six saw Cersei Lannister crowned as ruler of the Seven Kingdoms and WOW were we excited to make it! This was the first GoT crown by Steensons to be constructed completely using CAD. The original brief was to have a lions head as the central detail and mane like waves flowing from it. But as the crown progressed and final images sent to Head of Costume Michele Clapton, the lion was stylized into a simpler outline. The crown was milled from wax into eight separate parts and cast using 'lost wax casting' technique. Finally it was hand assembled and pieced together.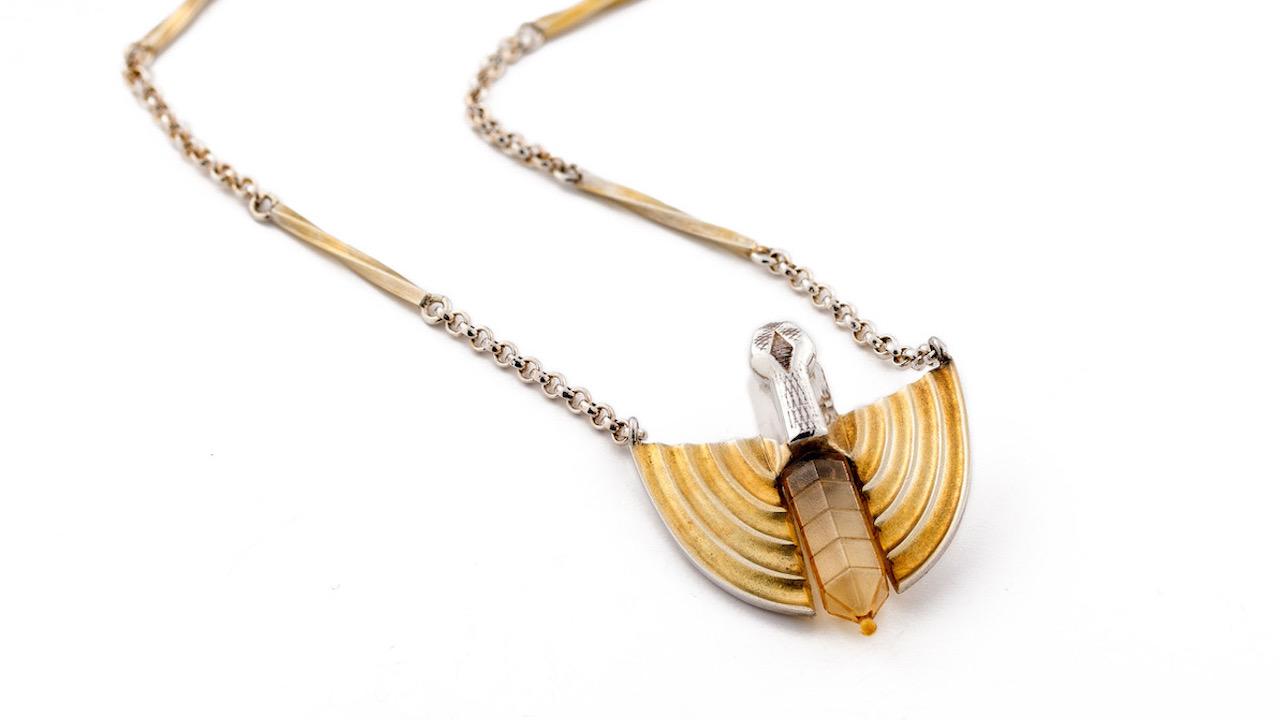 Ellaria Sand's Pendant
This gold pendant had a special 'vial' contained within it, which held an antidote to the Sand Snake's poison 'The long farwell'. The pendant's unique feature was screened on two occasions; Bronn had been poisoned by one of Tyrene's spears and she offers him the antidote from the pendant. The second was when we witnessed Ellaria give Marcella Lannister a poisonous kiss before drinking the antidote herself.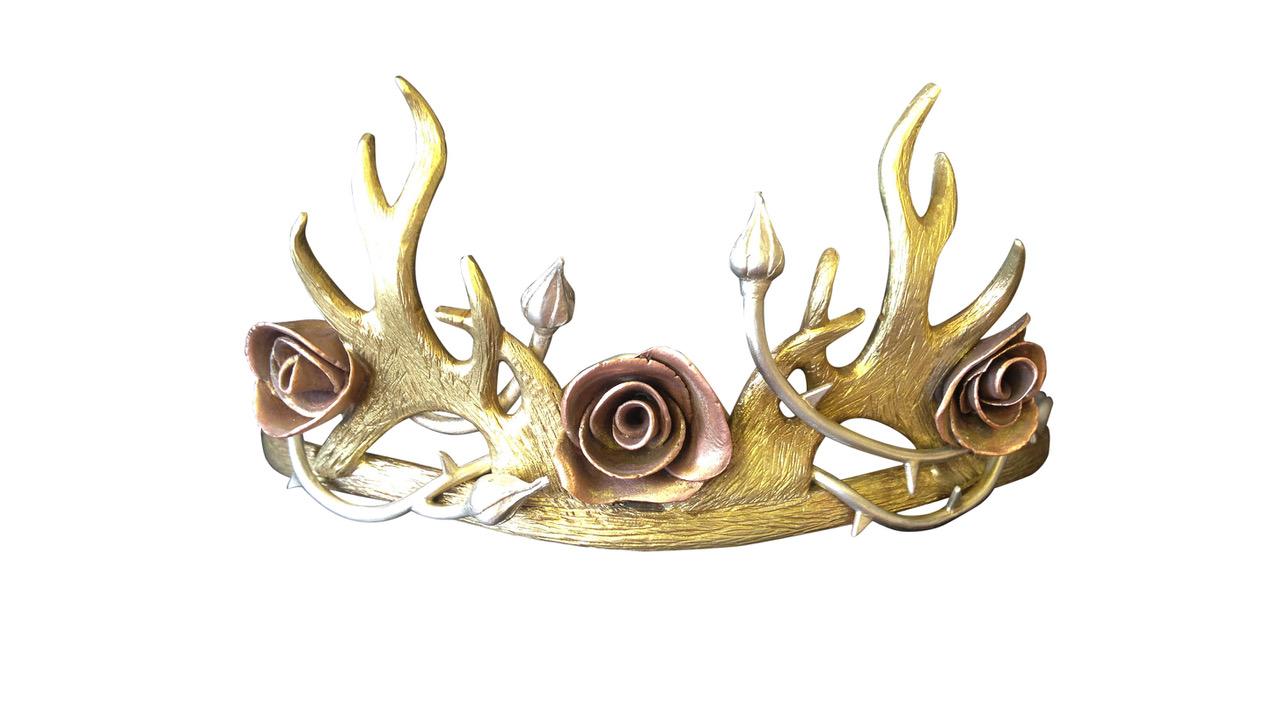 Margaery Tyell's wedding tiara
Margaery Tyell's wedding tiara was crafted in the same way as Joffery's crown, with the addition of copper roses. The roses were created using copper clay, hand rolling and presing each petal into shape and slowly building up the petal layers to form the rose.
Post photography head costume designer Michele Clapton decided the tiara needed a thin silver plate to soften the colours and tie it into the colour of Maraery's wedding dress.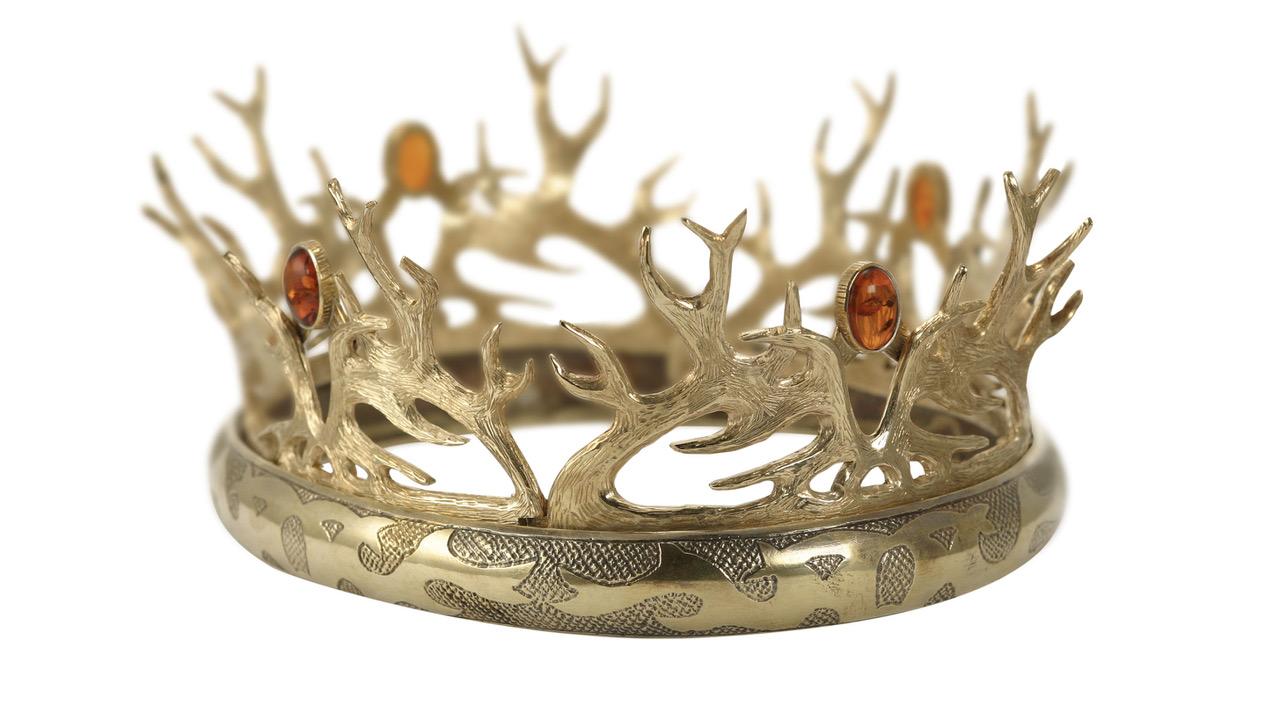 Joffery Baratheons' 'Golden' Crown
Joffery's 'golden' crown, was made in sections that were painstakingly hand cut out of 5mm sheet brass. The cut antlers where filed by hand to round off the hard edges, bent and shaped to give the three dimensional look and then textured using a bur tool, similar to a dental drill. The main head band was made from brass strip, shaped and textured in the same way as the antlers. Finally the crown was highlighted with amber gemstones to catch the light and give the piece a rich and royal character.