When choosing an engagement ring, there are several important factors to consider. Here are some key points to keep in mind:
Ring Style: Consider the recipient's personal style and preferences. Pay attention to the type of jewellery they typically wear and consider whether they prefer a traditional, modern, vintage, or unique design.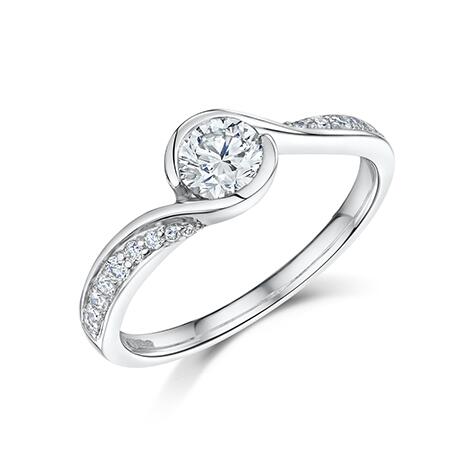 Platinum & Diamond Ring by The Steensons
Ring Setting: Choose the type of ring setting that appeals to you and suits the recipient's lifestyle. Common settings include solitaire, halo, three-stone, pavé, and channel. Each has its own aesthetic and offers different levels of stone security and prominence.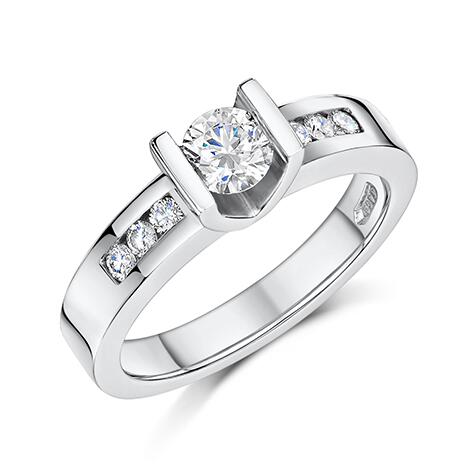 Platinum Engagement ring with a Brilliant Cut diamond in a V-setting and channel-set diamonds on the shank, by the Steensons.
Metal Choice: When deciding on the metal for the ring, consider the recipient's preferred metal colour and any metal allergies they may have. Most engagement rings are made from platinum, white gold, yellow gold or rose gold. A combination of two metals can also look quite striking.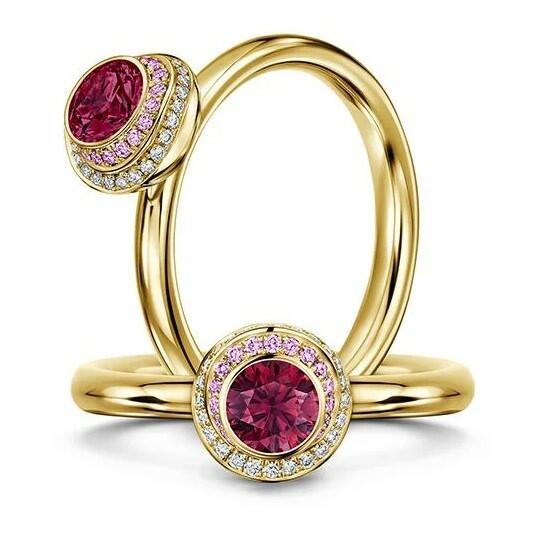 18ct Gold and Ruby ring, with pink sapphires & diamonds by Andrew Geoghegan.
Gemstone or Diamond: Determine whether you want a traditional diamond or a different gemstone as the centrepiece. Diamonds are the most popular choice, but gemstones like sapphires, rubies, and emeralds can also make stunning engagement ring options.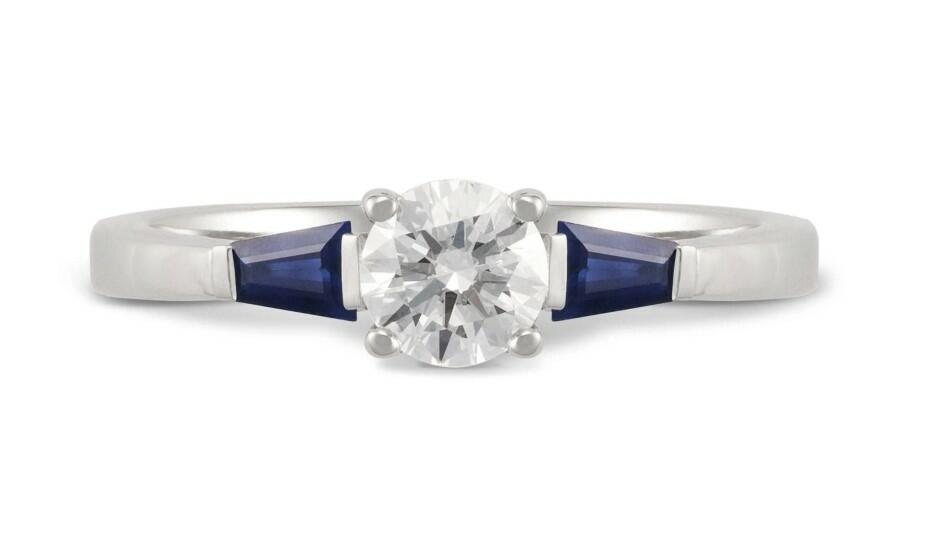 Platinum, Diamond & Sapphire ring by The Steensons
Diamond's 4Cs: If you choose a diamond, understand the 4Cs: cut, colour, clarity, and carat weight. These factors determine a diamond's quality and price. Consider which Cs are most important to you, as they can affect the diamond's sparkle, appearance, and cost.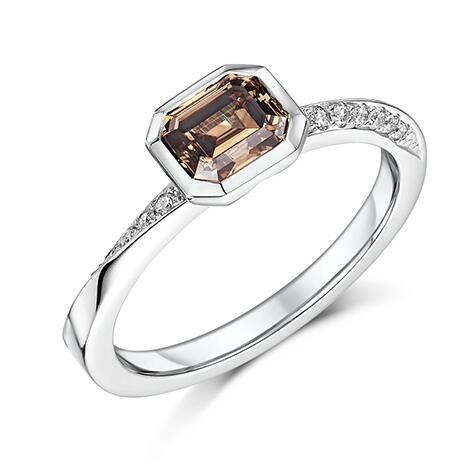 Platinum & Chocolate Diamond Ring
Ring Size: Find out the recipient's ring size to ensure a proper fit. You can discreetly borrow a ring they already own or consult a jeweller for assistance.
Ethical Considerations: If ethical sourcing is important to you, look for rings that adhere to responsible mining practices and ethical standards. You can inquire about the ring's origin and certifications, such as the Kimberley Process Certification Scheme for diamonds.
Longevity and Maintenance: Consider the durability and maintenance requirements of different ring materials. Some metals and settings may require more care and attention to keep the ring looking its best over time.
Budget: Determine your budget beforehand to guide your search. Engagement rings can vary greatly in price, so having a budget in mind will help narrow down your options.
Remember that the engagement ring is a symbol of your commitment and love, so take the time to choose a ring that reflects the recipient's personality and preferences.
Book a consultation with one of our sales team to discuss your requirements.