Suzy had inherited some jewellery items from her late mother and grandmother, including a pair of earrings and ring both with amethyst stones. She explained that she wanted to incorporate these stones in one piece of jewellery that would give the stones a brand new life. She was keen to use all - or as many of the stones - as she possibly could. So we got to it, firstly sketching out some initial ideas that might work. Suzy had brought some images with her to the consultation which helped to lead the design process.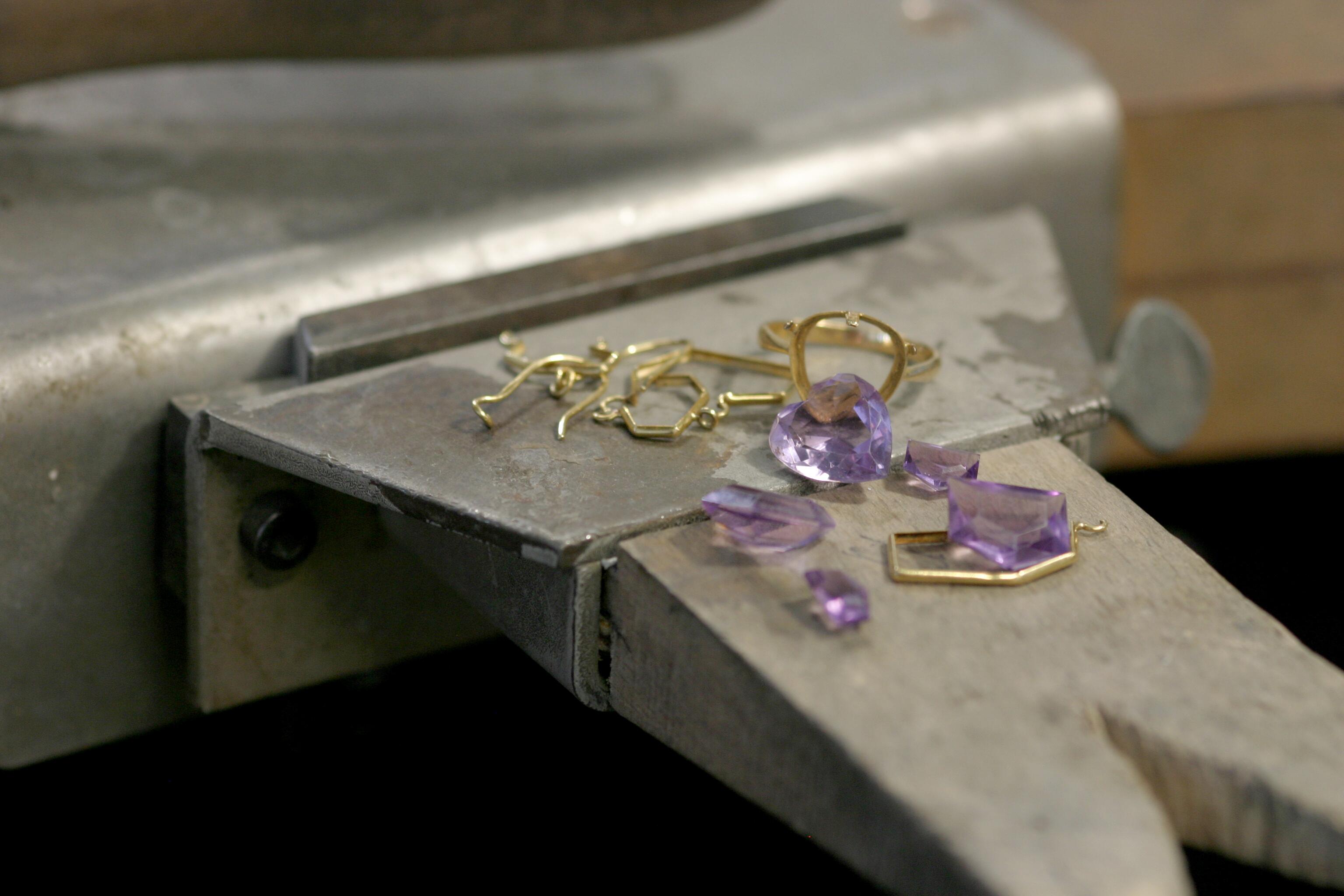 The stones being removed from their original settings
The initial consultation took about an hour and at the end, we had agreed on two possible designs. The next stage of the process would be translating our rough sketches into CAD (computer aided design) images which were then emailed to Suzy for her consideration.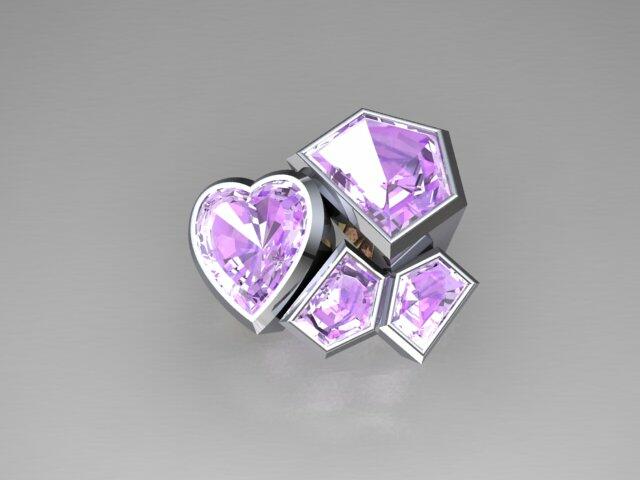 CAD image of the final design
Sometimes it is really difficult to choose between two options, so we decided to 3D print both designs which would help the decision-making process. Suzy was then invited back for a second consultation to view her wax models. Her decision was instant - we had a final design - next stage, casting! (See our blog post on lost was casting here)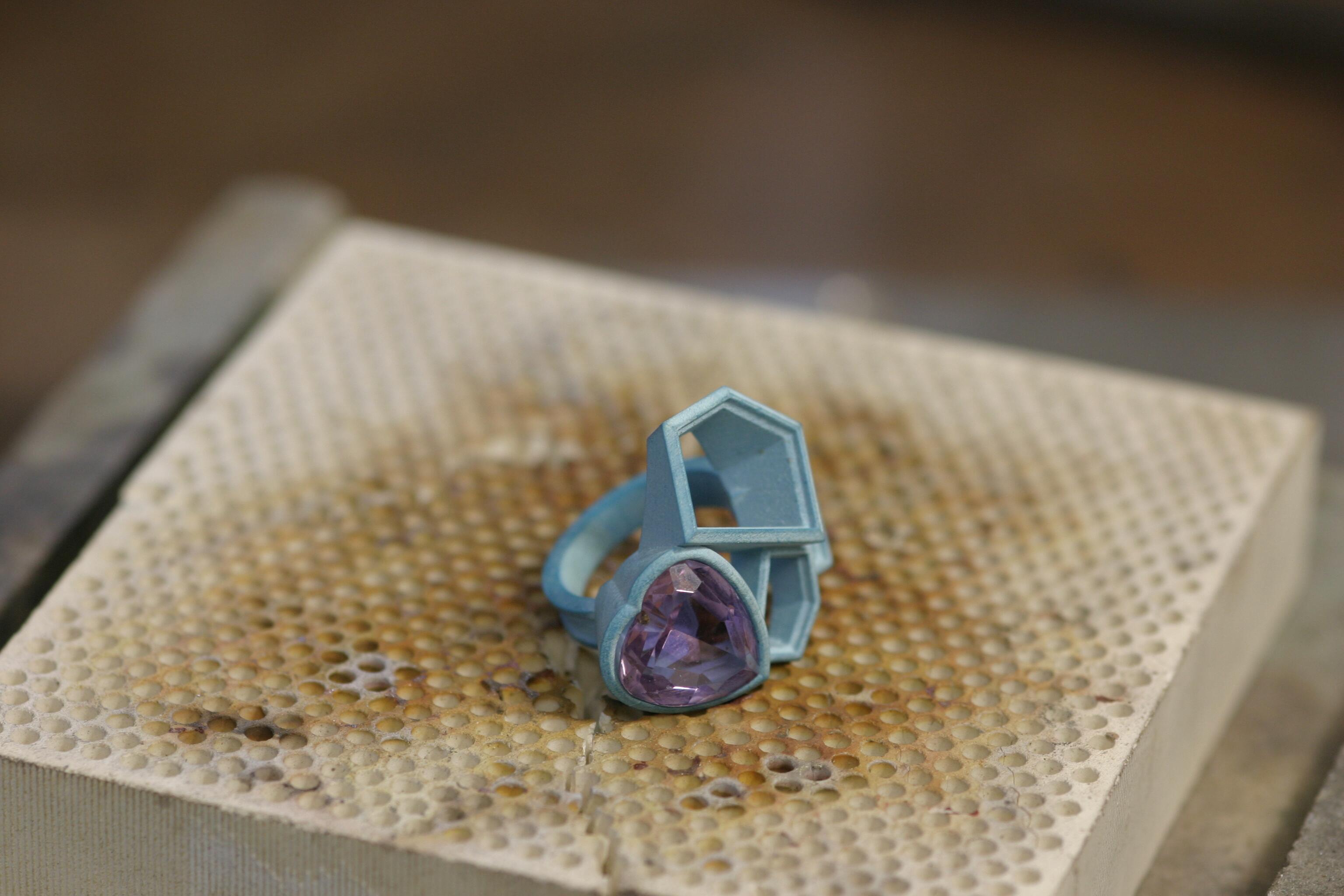 Placing the stones in the wax model to check the settings are correct
After casting, the ring - minus the stones - was on it's way to the Assay Office in London to be hallmarked. This is a legal requirement and in most cases, all precious metal jewellery must be hallmarked, so this stage is an inherent part of the process.
After a few weeks the hallmarked ring arrived back to our workshop to be finished. The final finish depends on each individual piece, in this instance, the stones needed to be set and the yellow gold shank and platinum setting was to be given a high polish. This final stage is very labour intensive and can only be carried out by our master goldsmiths and stone-setters.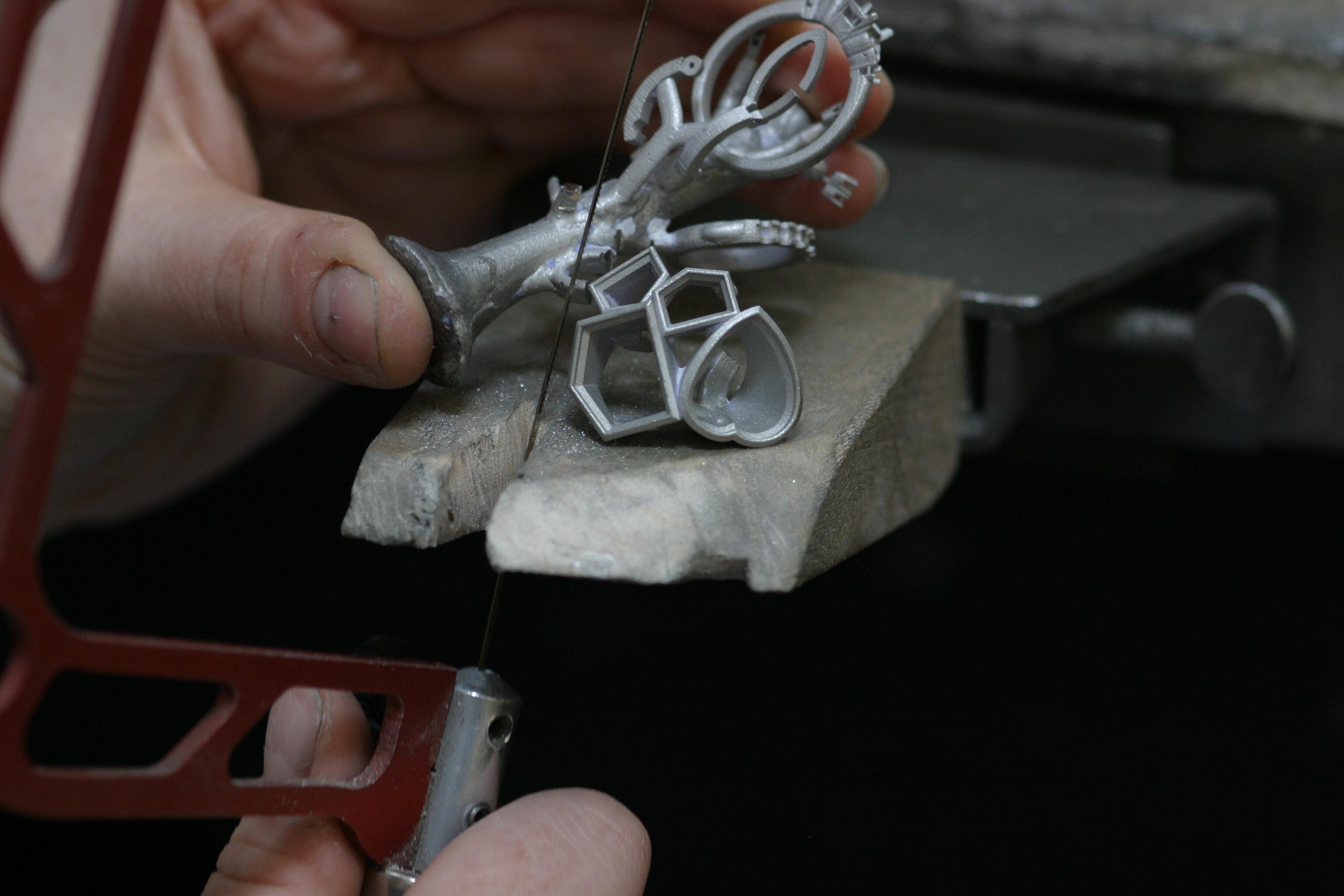 The cast ring being removed from the sprue, to be sent for hallmarking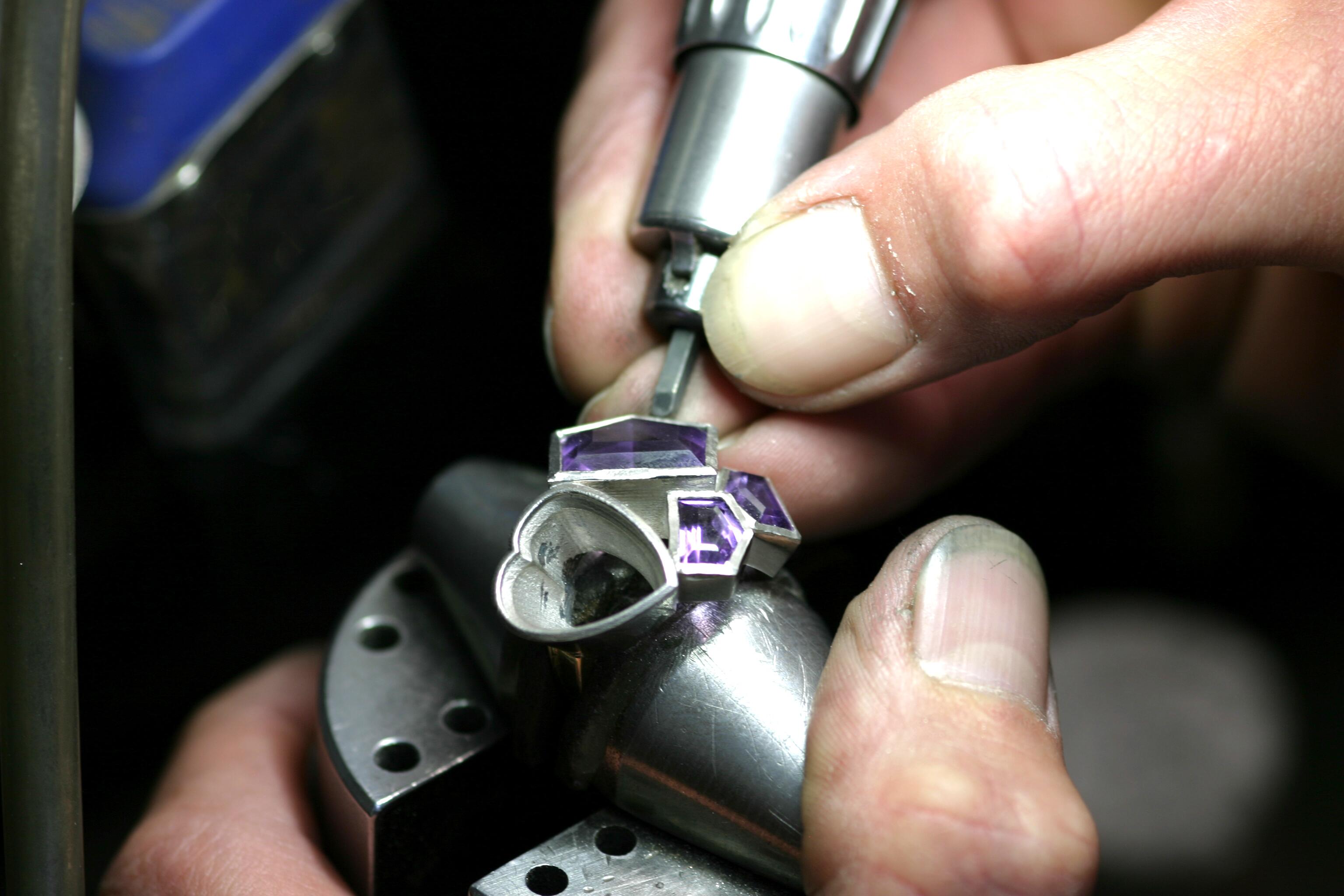 The stones being set by our master goldsmith
Finally the ring was ready for collection, and the last word must go to our fantastic client Suzy who we would like to thank for trusting us with her most precious jewellery,
"Knowing I wanted to have my late Granny and late Mum's amethyst stones reset, with a contemporary twist, I commissioned Steensons. Having agreed on 2 possible designs it was amazing to have the opportunity to try both settings on courtesy of 3D printing, before deciding on a final design. Would have been impossible to visualize otherwise! The design I decided on used 4 of my 5 stones - it's amazing and I love it! Every time I look at it I smile, remembering Mum and Granny. I'm calling it Steensons and my take on the Giant's Causeway! Service throughout was superb, Nicola was brilliant from first consult to picking up my ring. I knew my stones were in safe hands. Thanks to all involved. I'm a very happy customer!"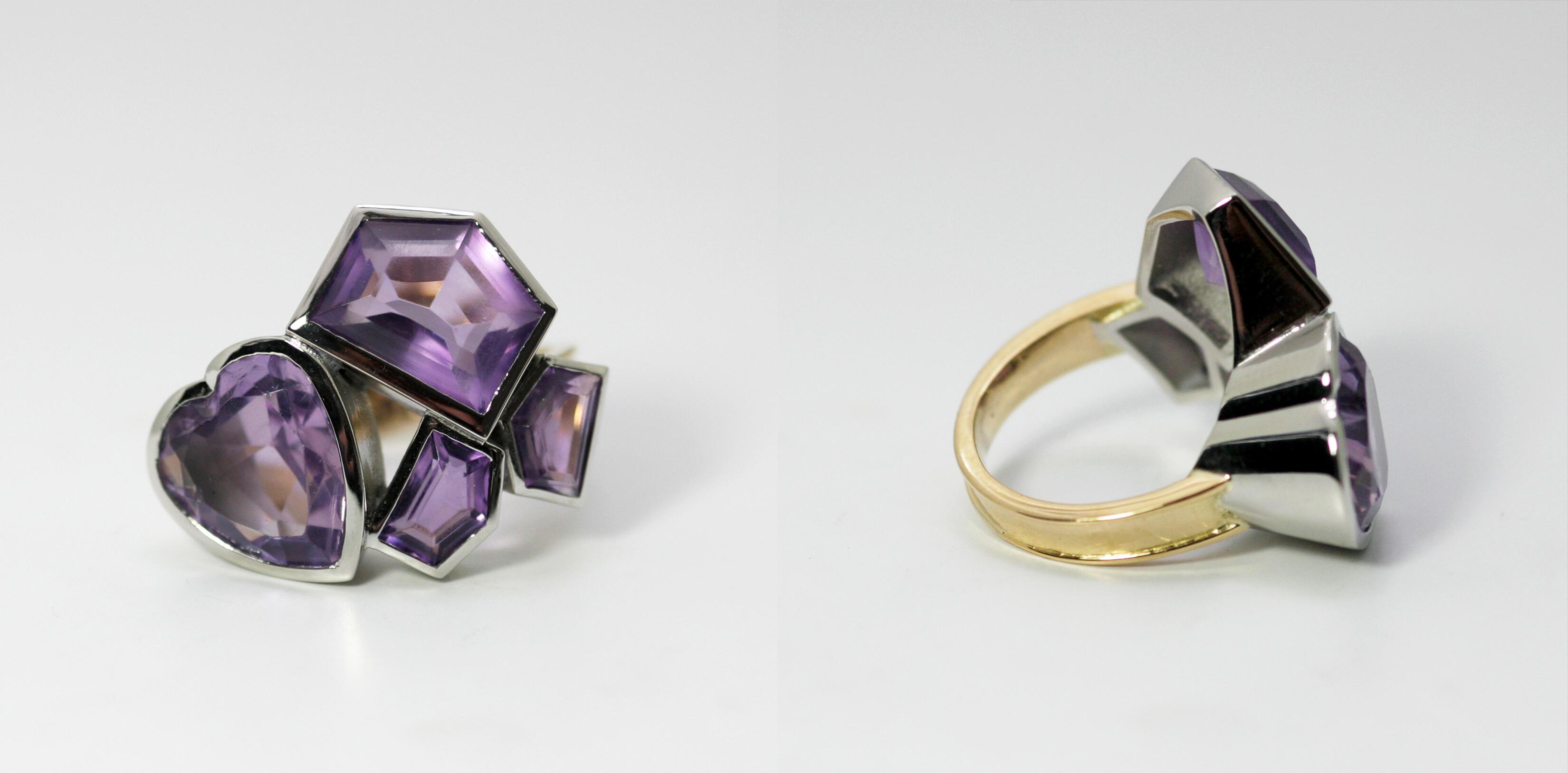 The finished piece
If you are interested in restyling your old jewellery, or if you'd like to discuss a bespoke piece, use our online booking form to schedule a consultation with our design team.